Oral Appliance Therapy

Rochester, NY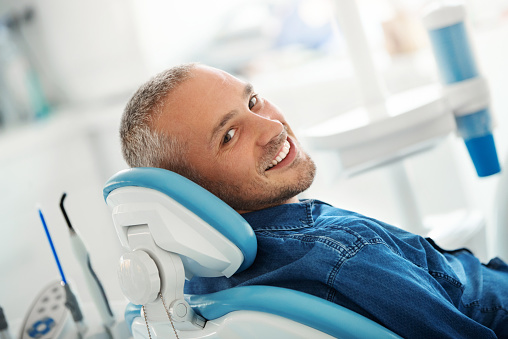 One of the ways of treating obstructive sleep apnea is with oral appliance therapy. This type of therapy is an alternative to using a CPAP machine, and it can be just as effective. The exact type of oral appliance you need depends on how your airway is being blocked at night. Here at
Stephen L Ruchlin DDS, we have worked with many patients in treating their sleep apnea via oral appliance therapy, and we can help you.


What Is Oral Appliance Therapy?

Oral appliance therapy is basically the method of wearing a special type of oral device while you sleep in order to stop obstructive sleep apnea. This type of apnea occurs when something blocks your airway while you sleep. The body reacts to this blockage by waking you up enough that you dislodge whatever is stopping you from breathing. Often, you may not even realize you are waking up. However, every time your body has to become semi-conscious to resume breathing, it breaks your sleep cycle. In the morning, you feel like you got very little rest. This lack of continuous sleep affects your ability to concentrate, your mood, and other aspects of your health.


How Does Oral Appliance Therapy Work?

If you have obstructive sleep apnea and want to try oral appliance therapy, the first thing we will do is determine what exactly is blocking your airway. It could be the muscles of your throat relax too much during sleep and drop down over the airway. Your tongue could also be blocking it. Once we have determined the cause, we will create a custom oral appliance designed to your mouth's exact measurements. This makes the device as comfortable as possible and ensures that it does what it is designed to do. Once we have designed the appliance and made any adjustments, all you do is wear it when you sleep. You will notice your sleep improving immediately because you will no longer be unable to breathe.


Types of Oral Appliances

There are several different types of oral appliances. Most are categorized as either a tongue retainer or a repositioning device. Tongue retainers simply keep your tongue in place while you sleep, preventing it from falling back over your airway. Repositioning devices actually adjust the position of your lower jaw. They push it slightly down and forward, which helps keep the tissues in the mouth and throat from covering the airway. There are also some devices that combine both.


Do You Need Oral Appliance Therapy?

If you suffer from obstructive sleep apnea, an oral appliance may be ideal. While CPAP machines can treat sleep apnea, they are also known for being uncomfortable and loud. Oral appliances may be a much better option for you. The appliance will keep your airway clear so you can breathe without any problem.

If you believe you have sleep apnea, you need to come in for an exam as soon as you can. Not getting enough proper rest can lead to a number of different medical conditions, some of which can be life-threatening. Contact Stephen L Ruchlin DDS at (585) 427-7820 today to schedule an appointment.