Dental FAQs for Kids

Rochester, NY




It is important that we establish a trusting relationship with each of our patients here at Stephen L Ruchlin DDS. We want each one of our patients to trust in us, and to trust that we have their best interests in mind in all that we do. This is why it is important to establish that relationship with your child's dentist from a very early age. Contact us to schedule an appointment at (585) 427-7820. We are available to answer any questions you may have.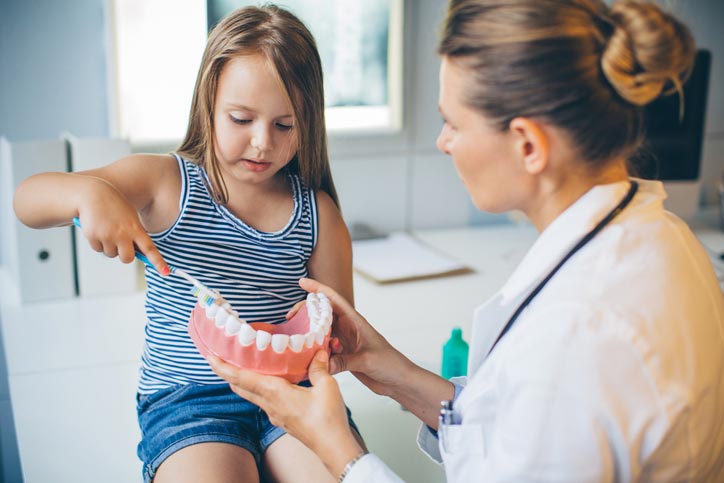 What Are Lap Visits For Toddlers?


Lap visits are the method we use for those early visits, which can help to establish trust in the dentist.

Generally speaking, a lap visit for a little one should last no longer than ten minutes. Your child will sit in the comfort and safety of your lap while the dentist checks the inside of their mouth.

During the visit, their teeth will be checked, and their mouth examined for any potentially troublesome signs. Our dentist will take the time to discuss any concerns that you may have.


What Is Cleft Lip and Cleft Palate?


A cleft or split in the palate or lip is a common birth defect. It occurs in the womb when the developing face does not close completely. This results in a narrow opening between the mouth and the nose (a cleft lip) or a split in the upper part of the roof. A child can have a cleft lip, a cleft palate, or both. In some cases, the cleft lip can actually occur on both sides of the face, leaving two openings between the mouth and nose.

There is another type of cleft palate called a submucous cleft palate. This occurs in the soft palate located towards the back of the child's mouth. The split is typically covered by the lining of the mouth, making it much more difficult to see at birth. However, there are several things that can indicate a submucous cleft palate, including difficulty swallowing, a speaking voice that is very nasally, and recurring ear infections.


What is the Importance of Baby Teeth?


Our lips, cheeks, and tongue help with the formation of sounds, by deflecting off of the teeth in our mouths. The proper positioning of baby teeth can aid with the proper annunciation of words when children are learning to speak. Taking care of milk teeth will help children to learn to speak with clarity.

Teeth support the shape of the face and also play a role in the correct development of facial muscles. This will help your child's face to develop naturally. The loss of several teeth can take a toll on your child's facial structure.

It is important to note that your child's teeth can have an impact on your child's self-esteem.


Tracking Oral Health And Development

It is important to track the health and development of your children's teeth with regular cleanings, exams and oral cancer screenings. Some concerns, including orthodontic issues, can develop as the child ages. Our pediatric dentist will be aware of the potential for these concerns and will track the oral health and development of your child's teeth and gums. This allows us to make sure that your child is getting the proper care and the right treatment plan to keep their teeth and gums healthy. Any issues that are diagnosed can be treated in their earliest stages, which will greatly improve the prognosis of the concern. We may recommend dental sealants to prevent likely issues.

Contact us today at (585) 427-7820.