Dentures to Implant Bridge

Rochester, NY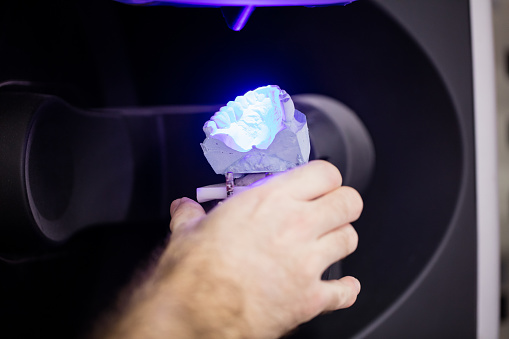 Dentures have historically been the most common way for people to restore their confident smiles if their jaw health declines and they suffer severe tooth loss. Dental restoration procedures have come a long way, offering more options for you to choose from. Dental implants are the mainstay in various dental restoration procedures. However, the most suitable dental implant procedure for your needs can vary on several factors.

Dr. Ruchlin and at Stephen L Ruchlin DDS will help you determine the best course of action to restore your smile. All dental implant procedures offer to replace your missing or damaged teeth with life-like alternatives that improve your jaw health. Of course, not all procedures are suitable for everybody.

Dr. Ruchlin and will first evaluate the situation of your teeth and their condition. After a thorough examination, they will tell you about the options you're best-suited for to regain your smile. It's good to understand the different dental restoration procedures so you know what to expect when you come in for an examination.


Dental implants are artificial tooth roots made using titanium. Your dental surgeon will mount these inserts into your jawbone, effectively creating a strong base that will support your replacement teeth. The term "dental bridges" refers to false teeth that are held in place by the teeth around your missing tooth. Implant-supported dental bridges are dental bridges that do not rely on your healthy teeth for support to replace your missing teeth. Rather, they are held in place using dental implants inserted into your jaw.


Dentures are removable replacement teeth that come in either complete sets or partial sets specifically for missing teeth. Dentures are the oldest method used to restore teeth, but modern dentures have come a long way from their predecessors a millennia ago. Modern dentures look almost completely natural. They offer you the convenience of affordability, and you can remove them throughout the day whenever you feel like it.

Of course, dentures aren't for everybody and might not be the best option. Dental implant-supported dentures offer a similar solution. The only difference? They offer a permanent solution rather than a set of removable teeth. Instead of prosthetics that can come out if they're not held securely, dental implants look and feel like a proper replacement for your missing teeth.

Deciding on which type of dental implant restoration procedure would work best is better left to qualified dental professionals. At Stephen L Ruchlin DDS, Dr. Ruchlin and will carefully examine your jaw health. After a thorough investigation, they will find the most appropriate tooth replacement solution for you.


Contact Us for a Consultation Today

If you still have questions or want to come in for a consultation, all it takes is scheduling an appointment with Dr. Ruchlin and . Having expert professionals evaluate your jaw health will give you the best chance of identifying the most suitable solution to help you restore your smile.