Placing Dental Crowns

Rochester, NY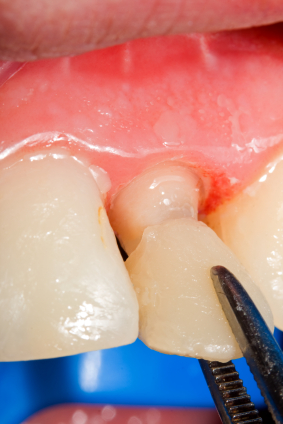 Unlike most other dental procedures, placing dental crowns is a painless, quick, and hassle-free treatment.


What Are Dental Crowns?

Dental crowns are covers for teeth used to protect and hide broken, decayed, or damaged teeth. Dental crowns are an essential medical treatment that promotes health and normal functioning of the mouth. They can also be used for aesthetic and restorative purposes.


There are seven types of dental crowns:
| | |
| --- | --- |
| • | Metal |
| • | Porcelain |
| • | Porcelain and Metal |
| • | Resin |
| • | Ceramic |
| • | Ceramic and Porcelain |
| • | Stainless Steel |

Metal and porcelain dental crowns can be made of gold, palladium, and titanium. All of the metals used for crowns are strong but can cost more than other types of dental crowns. Stainless steel dental crowns are temporary crowns that are placed only for up to two weeks. The purpose of placing stainless steel crowns is to protect the treated tooth while its permanent crown is being made.


Placement of Dental Crowns

The placement of dental crowns is a rather simple procedure. However, it does require preparing the mouth by cleaning and treating the affected tooth. Once the tooth is treated, the dentist prepares a dental crown to protect it from further damage and allow the patient to eat comfortably. The placement of dental crowns can take place in two steps in the old-school fashion or a single step using advanced technology. The two-step process requires the dentist to take an impression of the tooth that requires the dental crown to use a rubber-like material called polyvinyl siloxane. The crown is created using this impression. Any type of dental crown can be created using this approach.

The advanced procedure is much quicker and takes only 10 to 15 minutes. The impression is taken using an intraoral scanner that creates a 3D mapping of the internal structure of the patient's mouth. The 3D imaging is then used with computer-aided design (CAD) equipment to carve a 3D dental crown from a ceramic block.


Benefits of Ceramic Crowns

Besides being created and placed in under 15 minutes, ceramic crowns are the most natural-looking dental crowns. They are also strong, easy to maintain, cost-effective, and long-lasting. Ceramic crowns also pose little to no chance of developing allergies. They are also more protective of the damaged teeth and easy to restore if damaged by external impact.


Same Day Crowns

Same-day crowns reduce the number of dental visits, time and money spent on reaching the dental facility, and the anxiety that dental visits can ensue. To benefit from the most advanced dental technology and equipment for dental crown placement, visit Stephen L Ruchlin DDS. Our expert dentists at Stephen L Ruchlin DDS, or Dr. Ruchlin, will schedule an oral health examination and devise a treatment plan accordingly. Once your damaged tooth is treated, we will accelerate the treatment with our intraoral scanner and CAD equipment so you can walk out with a perfectly healthy mouth the same day.

Please call us today at (585) 427-7820 to schedule your same day dental crown appointment.